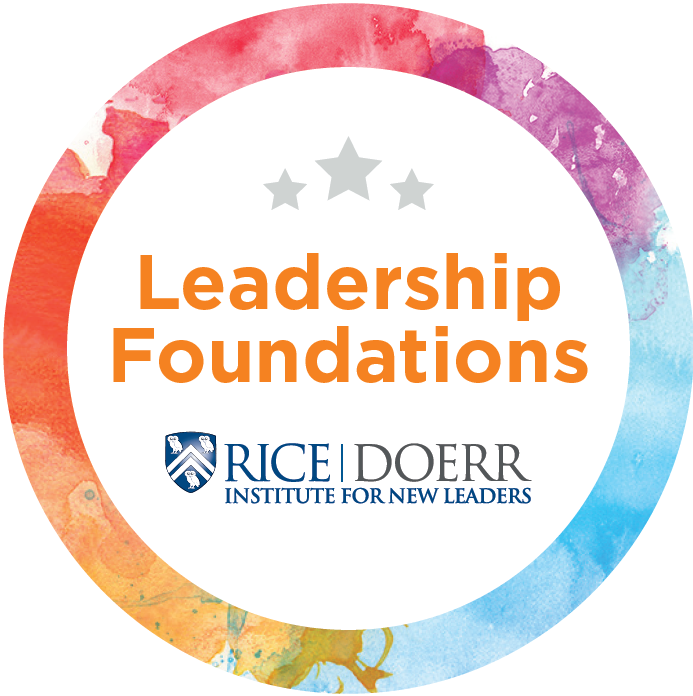 Digital Badge
The Doerr Institute Leadership Foundations Badge recognizes your completion of meaningful development in leadership competencies and skills. Digital badges contain specific information and descriptions that future employers and peers can use to verify your accomplishment. You are able to post your digital designation on social media and professional platforms.
To earn this designation, you must meet the following criteria:
     - Complete 5 Catalyst modules
     - Complete 1 semester of coaching (Activation or Synthesis)
     - Submission of all feedback surveys for each program
Have you completed the requirements?
All questions regarding the Leadership Foundations Badge may be directed to Stephanie Taylor at Stephanie.Taylor@rice.edu.