Become the Leader You Aspire to Be
At Rice, you will have the opportunity to fuel your passions and grow alongside some of the brightest students in the world. When you are called to lead, whether it be at Rice or beyond the hedges, our team at the Doerr Institute wants to ensure you are prepared to effectively impact what you care about most in this world. No matter how young or inexperienced a student might be, we are committed to developing all students wanting to increase their capacity to lead. You can choose from a myriad of professional programs each semester, all at no charge, that will help you along your unique leadership development path. Explore Our Programs
We can't wait to meet you and have you join our community of students dedicated to leadership development!
Registration for the Fall semester opens on August 10, 2022, and closes on September 9, 2022. 
If you're interested in learning more about which program might be the best match for you, take this brief survey
Questions?
Connect with a fellow Rice Owl who has completed Doerr Institute programming and meet our team during one of our upcoming events!
Popsicle Pop-By Campus Wide Event

August 24, 2022 at 4:30-6:30 PM CT
You can also contact our staff team directly at leadership@rice.edu. 
Meet your 2021-2022 Student Affiliates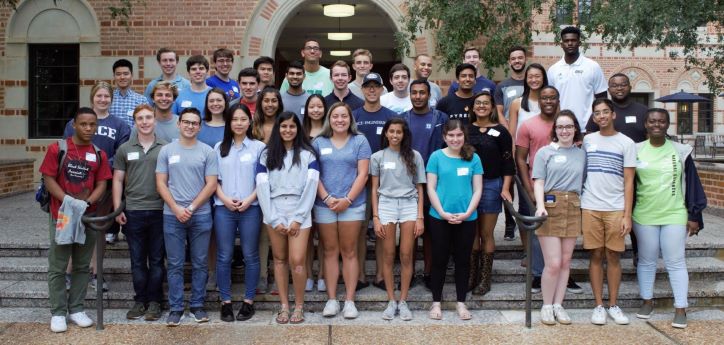 Connect with Us!