What are Excursions?
During an Excursion, you will meet successful Houston leaders virtually or on their turf and learn from their candid stories of success, failure and ethical dilemmas. However, Excursions are more than just a field trip. The visit with the leader serves as a springboard for a robust debrief with your peers in which you can consider how the leader's experiences can be applied to your own leadership journey. Meals and transportation are provided during the half-day experience if conducted in person. However, the format of these meetings with leaders might change if conducted virtually.
Upcoming Excursion Leaders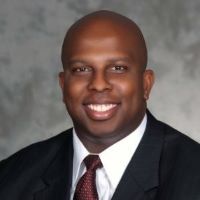 Donald Bowers, Vice President, Federal Reserve Bank of Dallas - Houston Branch
Date: Oct. 12, 2021, at 2:45 - 5:15 PM CT
Delivery Format: virtual

Gretchen Sheirr, President of Business Operations, Houston Rockets
Date: Nov. 1, 2021, at 3 - 7 PM CT
Delivery Format: in-person
Are you interested?
All questions regarding Excursions should be directed to Stephanie Taylor at Stephanie.Taylor@rice.edu.